Business Development Training for Legal Professionals
Helping thousands of lawyers develop and master their 'non technical' attributes
How We Do It
We consult, train and coach a diverse range of people from different backgrounds, positions and practice areas, with one end goal in mind: to take your projects from the boardroom, through the training room, into your real world. All programmes are tailored to fit in with our clients' overall strategies, bridging the gaps between current and future states:
Group workshops
People love to learn but hate to be taught, so whilst all development will include an element of lecture/discussion, our group workshops are highly interactive, with aspects such as teamwork, problem solving and discussion taking centre stage. Our unique workshops are designed to bring out the best in people. They are thought provoking, challenging, and above all, fun!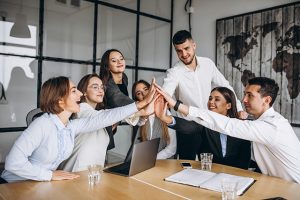 One-to-one Coaching Clinics
We frequently work with partners on a one-to-one basis, providing relevant and specific coaching on areas that will produce the most significant results. We help fee earners to build tailored actions plans to ensure they achieve their core objectives within the optimum timeframes.

Consultancy
Running health-check workshops and regular consultancy sessions help our firms to identify the gaps needed to be bridged, and the optimum tools, tactics and techniques required to be put into place in order to achieve their objectives, strategies, or newly developed one-page business plans.
Joint Visits
Always willing to put our money where our mouths are, we will join partners on real client visits, delivering specific and relevant coaching following the meetings, in the areas where the biggest improvements can be achieved.
If you would like more detailed information about Frosch Learning's products and services, please fill out the contact form below so that one of our consultants specialising in your sector can handle your enquiry.