Territory Management
Who is the Training For?
This Territory Management Training is for anyone who is required to manage existing Clients and/or gain new Prospects.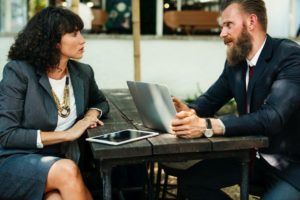 What does the Training do?
Our practical In House Training will significantly develop each participant's territory strategies to dramatically increase efficiency and results for your business.
Pre Training Review
Frosch Learning would carry out sessions with elected sponsors to understand exactly where training is required. Each participant will also complete a Time Audit prior to training.
Content of Training
Although the content of the training will vary, from experience the programme is likely to look at areas such as:
Working out the amount of activity that is required to achieve the territory sales targets
How to break a territory down into efficient sub-territories
Understanding where desk/field research is useful and how to do it efficiently
Ensuring decision makers in existing customers are seen regularly, not just the influencers
Developing strategies for the 20% of "time-wasters" that cause 80% of the problems
Getting the most from all meetings
20 possible call objectives for new Prospects
30 possible call objectives for existing Customers
Post Training review
Each Participant will come away with an action plan for him/herself. Frosch Learning will then return to your workplace to conduct an in-depth, post implementation review meeting four to eight weeks after the programme to ensure positive change in your workplace.
Outcome
By the end of the programme, each participant will:
Have learned how to obtain the correct balance of time between managing existing (large-medium-small) Customers and gaining new Prospects
Have developed their skills in how to research efficiently, assess activity versus target ratios and build effective territory strategies
Understand how to develop solid relationships with decision makers in existing customers as well as influencers
Have gained a full understanding of how to get the most from each meeting
If you would like more detailed information about Frosch Learning's products and services, please fill out the contact form below so that one of our consultants specialising in your sector can handle your enquiry.